Orange, Durham and Chatham Counties, Inc.
Orange, Durham and Chatham Counties, Inc.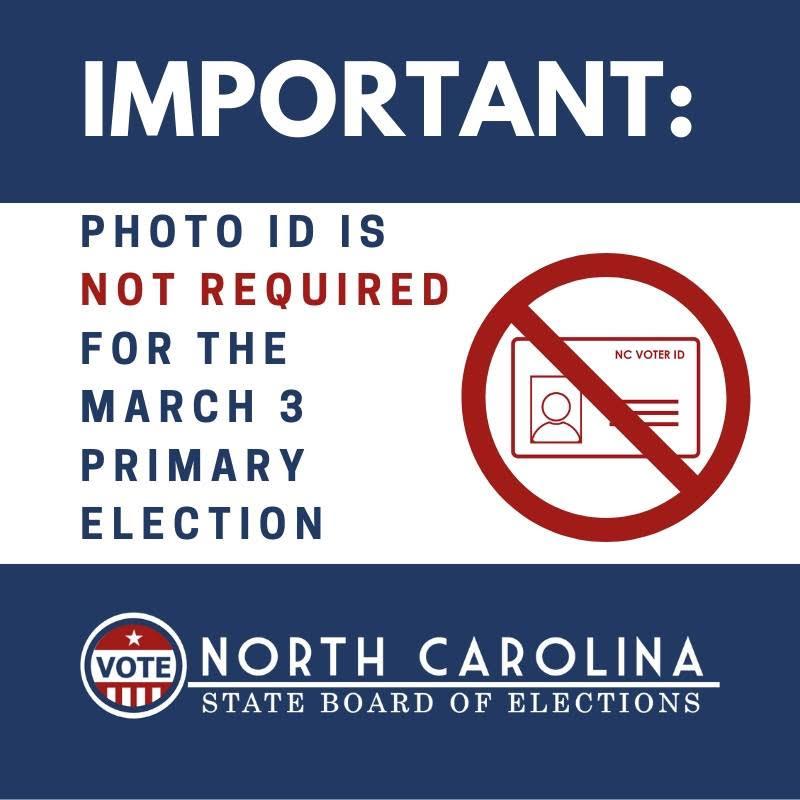 For the March 3rd Primary Election in NC: 
Photo ID is NOT REQUIRED to vote either during the early voting period or on Primary Election Day. 
A copy of a photo identification is NOT REQUIRED to request an absentee ballot for the primary election.
 For more information please go to the NC State Board of Elections website (www.ncsbe.gov/Voter-ID).
The League of Women Voters is a nonpartisan political organization, which encourages informed and active participation in government. It does not support candidates or political parties. It influences public policy through education and advocacy.

Voting is a Right
Register to vote and VOTE!!!! Voting is your chance to elect those who will make decisions about our economy, education, environment, and health care.
Check LWVODC Goggle Calendar for Meetings and Events